If you have come across the message in the screenshot below whilst trying to open your app, you might find this article useful!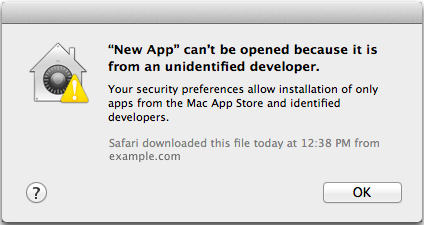 Do not worry if your product was not registered by an identified developer, it doesn't mean that there is anything wrong with the product. You can easily override your settings and open the product by following these official steps recommended by Apple.[https://support.apple.com/kb/ph14369?locale=en_GB]:
1) In the Finder, locate the app you want to open.
Don't use Launchpad to do this. Launchpad doesn't allow you to access the shortcut menu.
2) Press the Control key, then click the app icon.
Choose Open from the shortcut menu.
3) Click Open.
The app is saved as an exception to your security settings, and you will be able to open it in the future by double-clicking it, just like any registered app.
Need to get in touch? Email us at help@paddle.com